Sam.NET
The Sam product developed by elf Software Ltd offers a flexible and user-friendly front-end providing it's users with a complete property management IT solution for Local Authorities dealing with Asset Management Plans and Corporate Property Management in general.

The entire system is based around a singular relational database, providing access to an extensive amount of property information incorporating numerous reporting facilities to get the most out of your data. Being relational you can be assured that the total integrity of the data in the system will be of the highest quality and can be modified system wide as no data is replicated.
---
Compliance Modules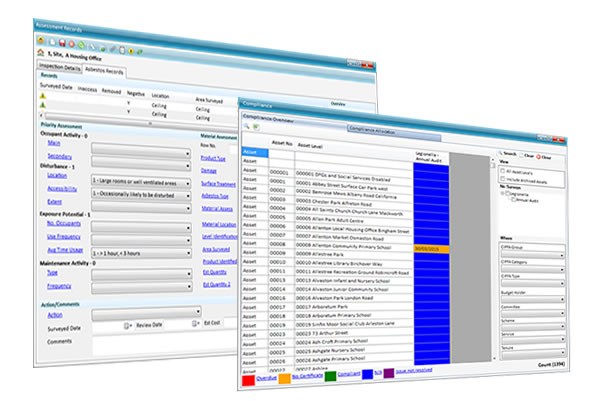 Asbestos Module
HSG264 Compliant, Asbestos Rating, Material Score, Priority Score, Location, Removal, Monitor, Review Dates, Damage, Samples, Actions, Historic Surveys & Attachments.
Fire Risk Module
Create Audits, Sections, Question & Answers, Contractors Database, Work Costings, Review Dates & Import Audit Templates.
Legionella Module
Asset Items, Occurrence, Temperatures, Task Items, Contractors Database & Notes.
Education Modules
Curriculum Analysis Module
Create Surveys, School Years, Subject, Groups, Periods & Calculated Optimum Figures.
Sufficiency Module
DfE Compliant, School Type (Primary/Secondary), Capacity Area, Net Capacity Area, % Circulation Area, Number of Workspaces, Automatic Assessment Calculation & Export to DfE Capacity Assessment Forms (Excel).
Suitability Module
DfE Compliant, Environment, Size, Shape, Deficiency, Assign Values Globally, Historical Information, Existing, Optimum, Shortfall, Surplus, Impact, Automatic Assessment Calculation & Export as DfE Criteria (Tab/CSV).
Estates Modules
Acquisitions & Disposals Module
Deeds, Deed Types, Covenants, Costs, Notes, Dates, Contacts, Fees, Allocation & Attachments.
Appropriations Module
Acquisitions Details, Authority Power, Usage, Dates, Areas, Notes, Alerts & Attachments.
Lease/Rent Management Module
Deeds, Alerts, Covenants, Contracts, Lease Dates, Expiry Dates, Notice Dates, Costs, Arrears, Invoicing, Landlords, Diary Schedule, Appointments, Applicants, Responsibleness, Historic Details, Allocation & Attachments.
Valuations Module
Valuation Basis (MV, DRC, Insurance etc) Depreciable & Residual Amounts, Asset Value, Years Remaining, Current Year, Year Built, CIPFA Categories, UPRN, GEA's/GIA's, Value Per Area, Dates, Historic Details & Attachments.
Financial Modules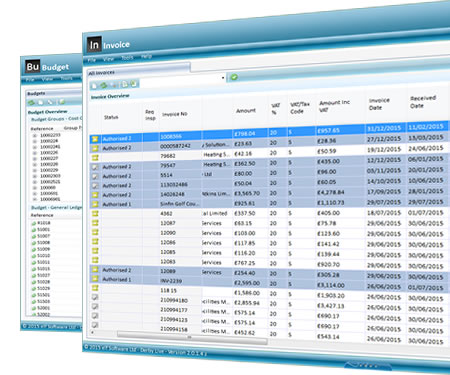 Budgets Module
Create Budget Groups, Link to Assets and Finance Codes, Create Individual Section Breakdowns Against Budgets.
Capital Accounting Module
SORP, CIPFA & IFRS Compliant in partnership with Real Asset Management, calculates historic and current cost depreciation and revaluation reserves at asset and component level, create monthly/annual financial transactions straight into Oracle ADI files, powerful forecasting and budgeting facilities, event types include disposals, transfers, revaluations/impairments, re-lifes & asset splits.
Invoicing Module
Raising of Invoices for all appropriate modules i.e. Leases, Time Sheets, Projects, Reactive & Planned.
Maintenance Modules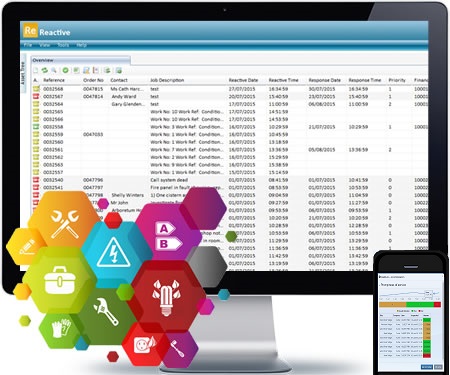 Planned Module
Contract Award, Planned Survey Management, Work Schedules, Works Orders, Asset Items, Elements, Contractor Management, Invoice Management, Certificates, Visits & Attachments.
Projects Module
Capital Projects, Building Projects, Finance Coding, Estimated/Actual Dates, Overall Fees, Stages, Expenses, Cost Components & Attachments.
Reactive Module
Help Desk, Works Orders, Contractor Managament, Certificates, Satisfactory Ratings, Call Monitoring, Historic Maintenance, Alerts, Inspections, Visits, Invoice Management & Attachments.
Mobile Modules
Tablet
Rapid Data Collection, No Duplication of Data, Multiple Surveys/Assets, Download Previous Surveys, Automatic Synchronisation Process & Validates New Data.
Monitoring Modules
Energy Manager Module
Monitoring & Targeting Software in partnership with Systems Link a fully featured Monitoring & Targeting module. Monitor Electricity, Gas, Water, Oil, Solid Fuel etc, Identification of Waste or Over Spend, Supplier EDI, Data Files & Meter Logging Data Electronically Imported, Data Validation, Tolerance Checks & Management Information.
KPI Module
Asset Overview, Compare Multi Assets (against energy, maintenance, surveys, running costs), English & Scottish KPI Reports including Graphs.
Performance Module
Energy Performance, General Performance, Rate Performance, Meter Readings, Financial Years, % Renewable, Performance Item & Effective Dates.
Resources Modules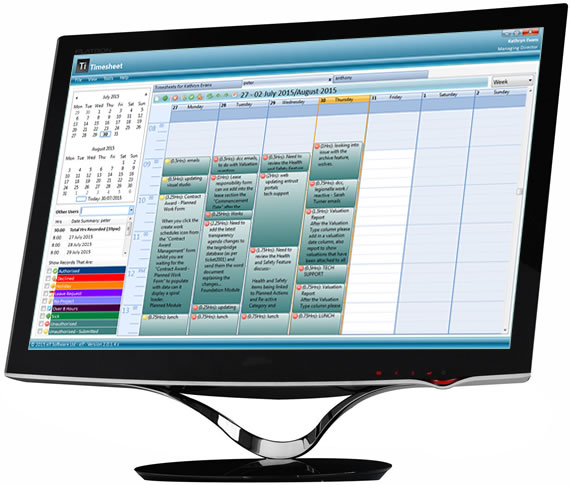 Timesheets Module
Dates, Hours, Expenses, Activities, Ratings, Allocate against Project, Asset or Client & Attachments.
Spatial Modules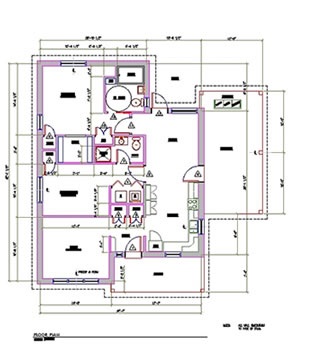 CAD
View AutoCAD Drawings, Re-scale Drawings, View Attributes, Upload Attribute Information (i.e., Room No, Room Name, Room Area etc) & Synchronisation Process.
Surveying and Assessment Modules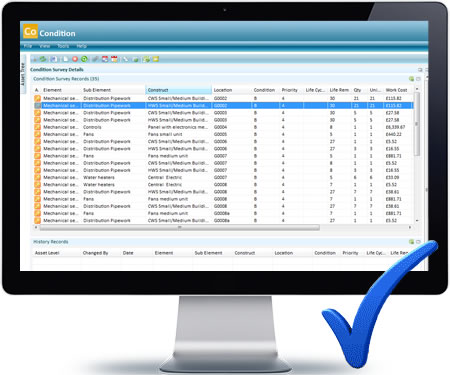 Audit Module
Create Audit Sections, Questions and Answers (Corporate Suitability, Glazing etc), Remedial Works and Import/Export Audit Templates.
Condition Survey Module
DfE/DCLG Compliant, Condition (A,B,C,D), Elements, Sub Elements, Constructs, Priorities (1,2,3,4), Actions, Historical Information, Schedule of Rates, Templates and Attachments.
Core Facts (Scottish Suitability) Module
Corporate, Education, Grading, Data Import from User Templates and Export to Core Facts Excel Spreadsheet.
DDA Module
Create Audit Sections, Questions and Answers, Remedial Works, Review Dates and Import/Export Audit Templates.