Data Migration
elf Software has a wealth of knowledge in utilising technology to migrate data from third party software systems, enabling customers to benefit from minimised effects on staff resources.

elf Software has built up significant expertise in the transfer of data from third party software solutions and has the ability to write all of the necessary functions for data importation in house, once all development including customisation has been completed. The development uses a subset of test data extracted from your current systems. This process will then result in a smooth data transfer from your existing systems into our Software Solutions.

Our normal procedure is to migrate data in stages enabling the customer to authorise and cleanse data at each stage before migrating the next data set, all data migration timescales and requirements are discussed with the customer within the first Project meeting and timelines for data transfer agreed. Data transfer timescales are heavily reliant on the customer and the quality of the data extracted from the third party software, however from experience we would as standard advise customers to allow six months for the migration of all of their data into our system.
---
Our Approach
3 primary components inline with ISO 9001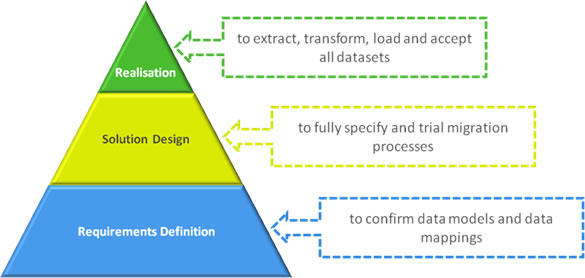 Tools & Quality
The success of a project is dependent on data quality!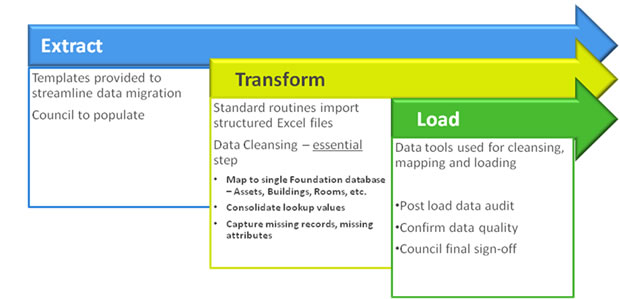 Benefits
• One definitive asset list
• Stopped duplication of asset entries
• Enabled business planning for operational changes
• Facilitate the sharing and exchanging of information between different departments